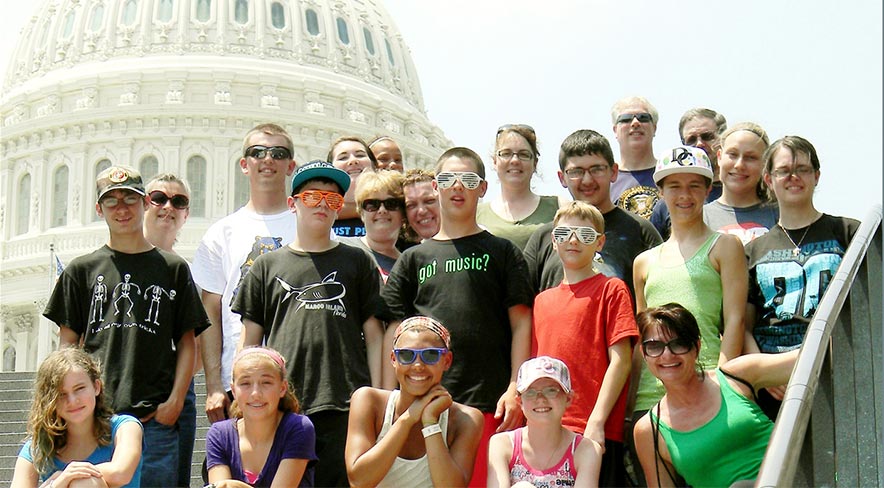 Confirmation
During Confirmation, students dive deeper into the meaning of who God is, how God is present in our lives and the world, and how God invites us to Christian faith and discipleship. Students begin to reflect on "what makes Jesus and the Christian faith real" for them. Students participate in Action Nights with mentors and instructors. Confirmation is a two-year program, generally begun in the 7th grade. Classes are held on Wednesday evenings from 6:30-8:00 pm Labor Day through Easter.
Jr. & Sr. High Sunday School
Jr. and Sr. High students meet Sunday mornings to discuss topics that encourage them to begin thinking "theologically", seeing God's active presence in their everyday lives.  Opportunities to learn through serving others are also provided. Students meet in the Youth Room from 9:00 -9:50 am Sunday mornings from the Sunday after Labor Day to Memorial Day weekend.
Mission Trips
Annual Mission Trips provide faith journeys for both senior youth and adults.  The week-long trips – which have included South Dakota, Atlanta, Denver, Washington, D.C., Rocky Mountain National Park, the Navajo Nation in Arizona, North Carolina, and Baton Rouge – provide opportunities to become immersed in the community and provide a Christ-like presence there.