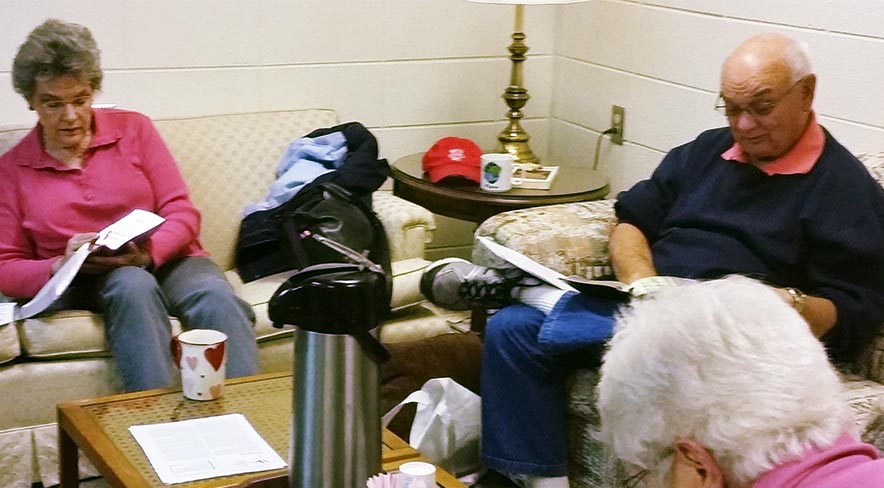 Bible Study
During Adult Bible Study on Wednesday mornings, members and friends read and discuss the scriptures for the following Sunday service using a stimulating study guide. Participants gain insights from exploring the scriptures as well as from the thoughts of the group.  Bible Study is offered all year on Wednesday mornings from 9:00-10:00 am.
Book Studies and More
Additional Book Studies, Current Event Discussions, Intergenerational Workshops, and Movie Nights are periodically offered. Watch the Visitor, Ebenezer's monthly newsletter, for dates and details. Also, a library, with both fiction and non-fiction, is located in the church lounge.