Following Christ's example, Ebenezer reaches out to serve those in need, showing God's love in all the ways we can.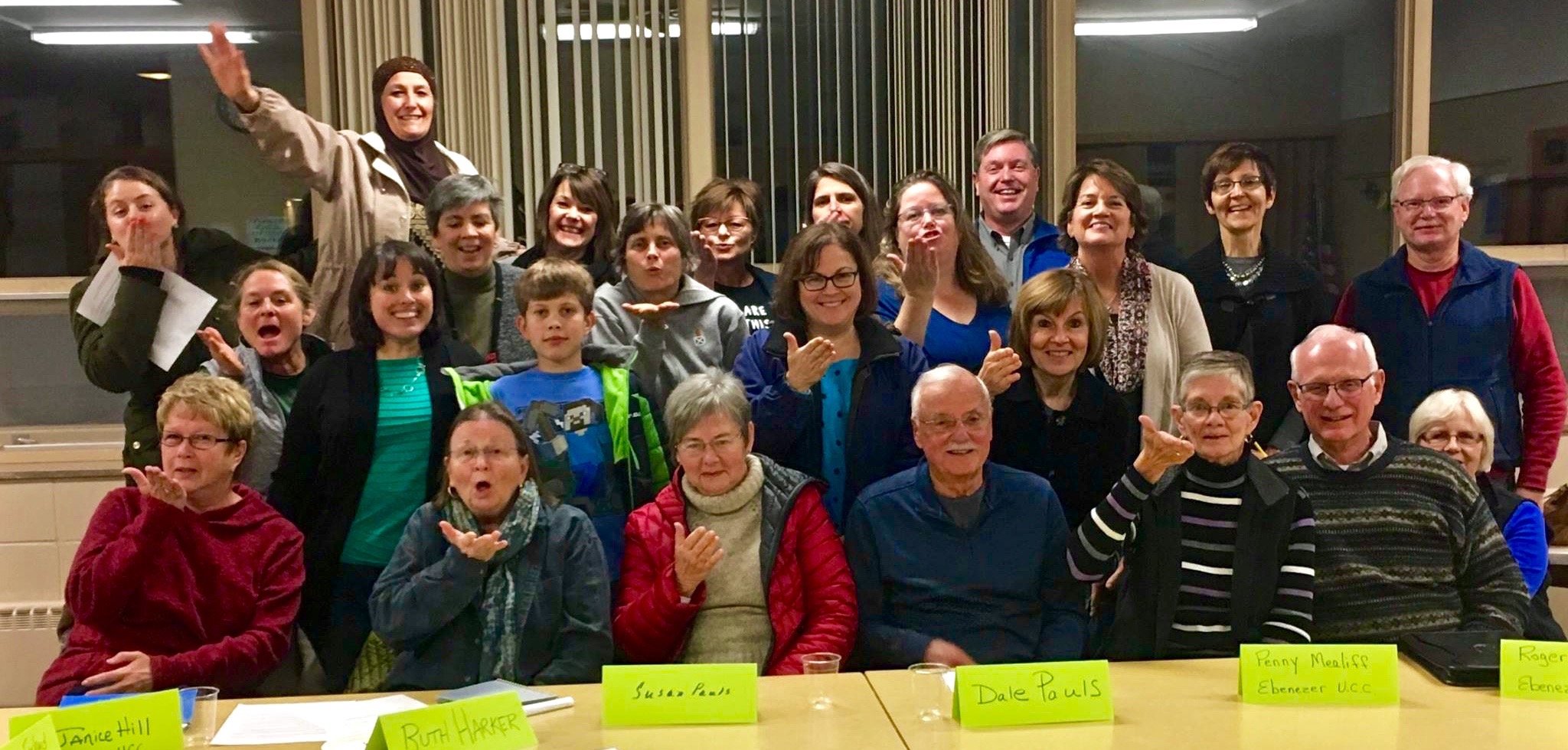 Refugee Support Community Sheboygan
As an integral part of the Refugee Support Community Sheboygan, we work in concert with many other organizations and individuals to support recently arrived refugees. Our goal is to provide a warm welcome. In the past year, 10 families were identified and assigned an advocate that determines what is needed and how best to help. Four Syrian, two Somali, and four Rohingya families received assistance. Four additional families and six individuals were helped occasionally.
Refugee Support Community Sheboygan is action-oriented, flexible and fluid, respectful of cultural diversity, reaching out to identify and organize resources able to help. Support for refugees takes many forms: housing and housekeeping, education and tutoring English language learners, medical and dental needs, resume writing and getting jobs, transportation and learning to drive, food and nutrition, socialization, and administrative assistance, including help with Green Card applications. "Rolling up our sleeves," working together, sharing our knowledge, expertise, and resources, we have made a difference.
From our new, dear refugee friends, we have learned much about profound strength, dignity, courage, resourcefulness, resilience, and gratitude. We thank them.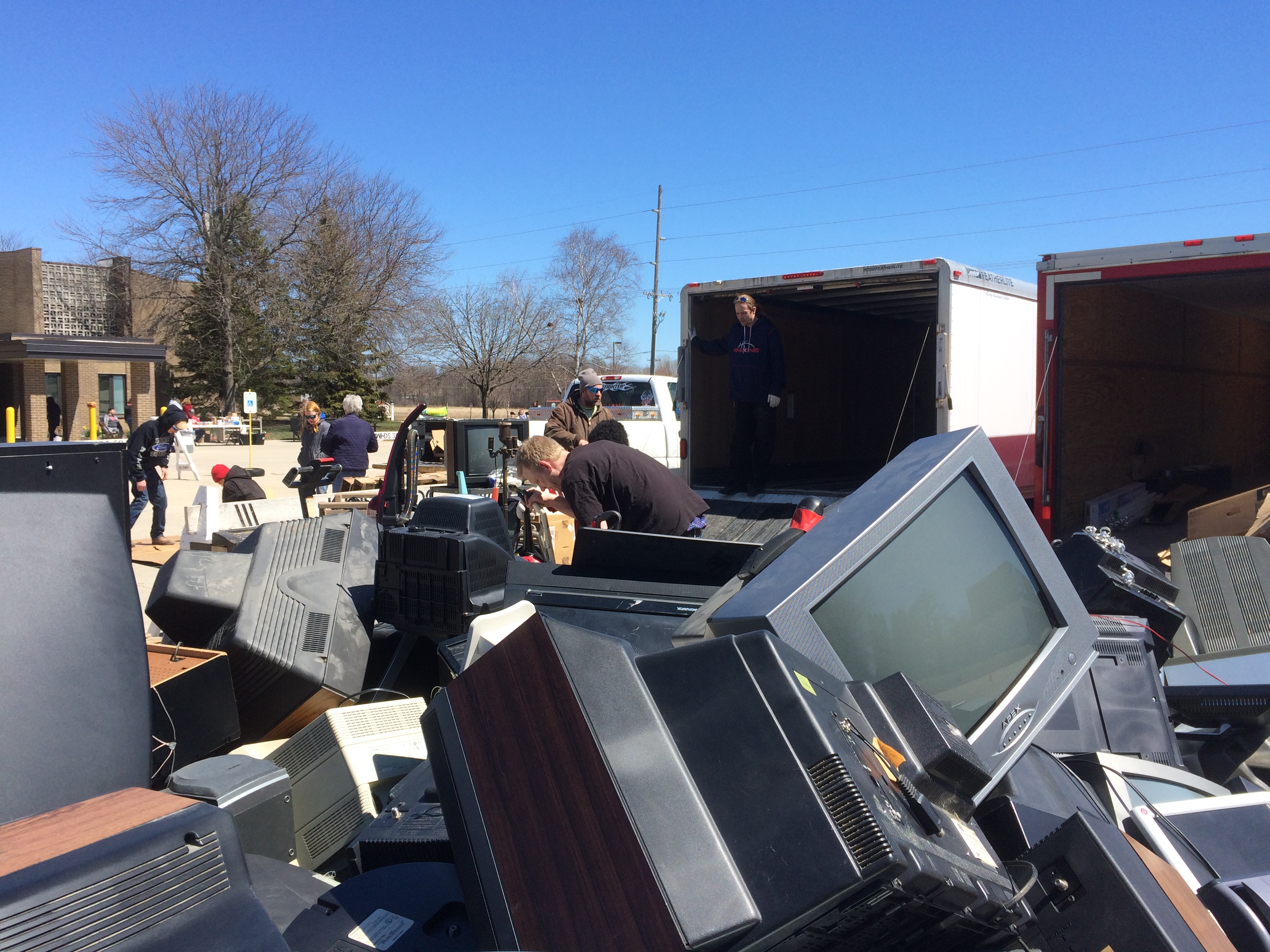 Electronics Recycling
Each year, Ebenezer hosts an Electronics Recycling Day.  The public is invited to drop off their old electronics which are then recycled through a recycling company.  By the end of the day, our parking lot is piled high with used computers, printers, and many peripherals. TVs and other household appliances and electronics, even washers and dryers, are brought in. The electronics are then loaded into semi-trucks and transported to our recycling partner.  Keeping waste out of landfills and recycling precious resources demonstrates good stewardship as we help "keep the earth green."
Laundry Love
Ebenezer's Laundry Love, celebrating its tenth year, helps do laundry for people who are struggling financially, those living below the poverty line, those in shelters, and the homeless.  One night a month, a team of volunteers meets at a laundry to sign-in guests, help as people load laundry into washers/dryers, add detergent/dryer sheets, and feed lots of quarters into the machines.  Ebenezer also provides coffee, snacks, small gifts of toiletries, and crayons and coloring books for children.
Referral partners include the Department of Health and Human Services, the Salvation Army, Sheboygan Area School District,  the Hmong Association, and Safe Harbor.  Other faith communities have joined this effort, so opportunities for clean laundry are offered each week during the month.  Laundry Love is a great way to begin friendships while providing a real service to those in need.
Ebenezer Beacon of Hope Outreach
Ebenezer's Beacon of Hope ministry provides outreach to inmates while they are incarcerated and support after their release.  This ministry is expanding as new needs and interests are discovered.
Our current outreach to those who are incarcerated includes:  One-on-one meetings "thru the glass"; purchasing "Joy Tree" Christmas gifts for children whose parents are incarcerated, and letter writing to inmates.  Additional outreach could include AA meetings around a table with inmates or setting up one-on-one sessions on parenting, budgeting, or Bible study.
Currently volunteers are assisting at the Warming Center for the Homeless which provides a meal and overnight shelter during January and February.  Support after incarceration includes connecting with residents at local transitional living facilities, through meal planning and prep or working with budgeting and other daily living skills.  We also support local organizations such as AA, NA, and WIRCO (Wisconsin Recovery Community Organization) in any way we can.
Click on this link for more information on Prison/Jail Outreach: website prison ministry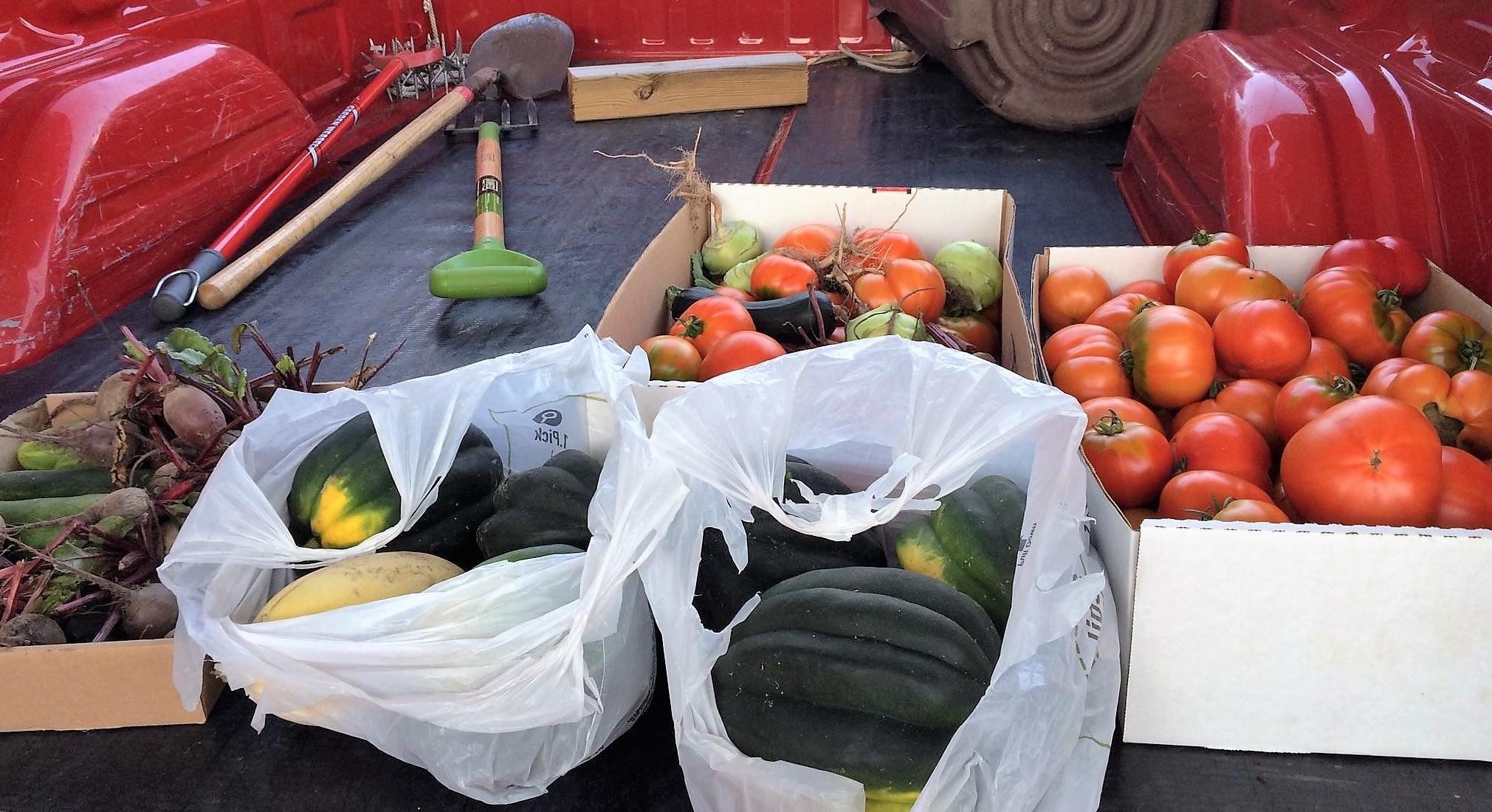 Fresh Meals on Wheels
On Fridays, a team of volunteers delivers meals to elderly, homebound, and disabled Sheboygan residents through Fresh Meals on Wheels. Beyond delivering nutritious meals, our team provides a warm smile and friendly contact for each person visited.
Also in partnership with Fresh Meals on Wheels, a garden – just to the west of our building –  was planted, weeded and cultivated by volunteers in previous years.  A variety of vegetables was grown and donated.  The produce was then used in the meals prepared at the Meals on Wheels site.  Ebenezer was recognized as a Grow-a-Row donor "By the Truckload"!  The garden plot has also been used by refugee families to grow produce they use in their meal preparation.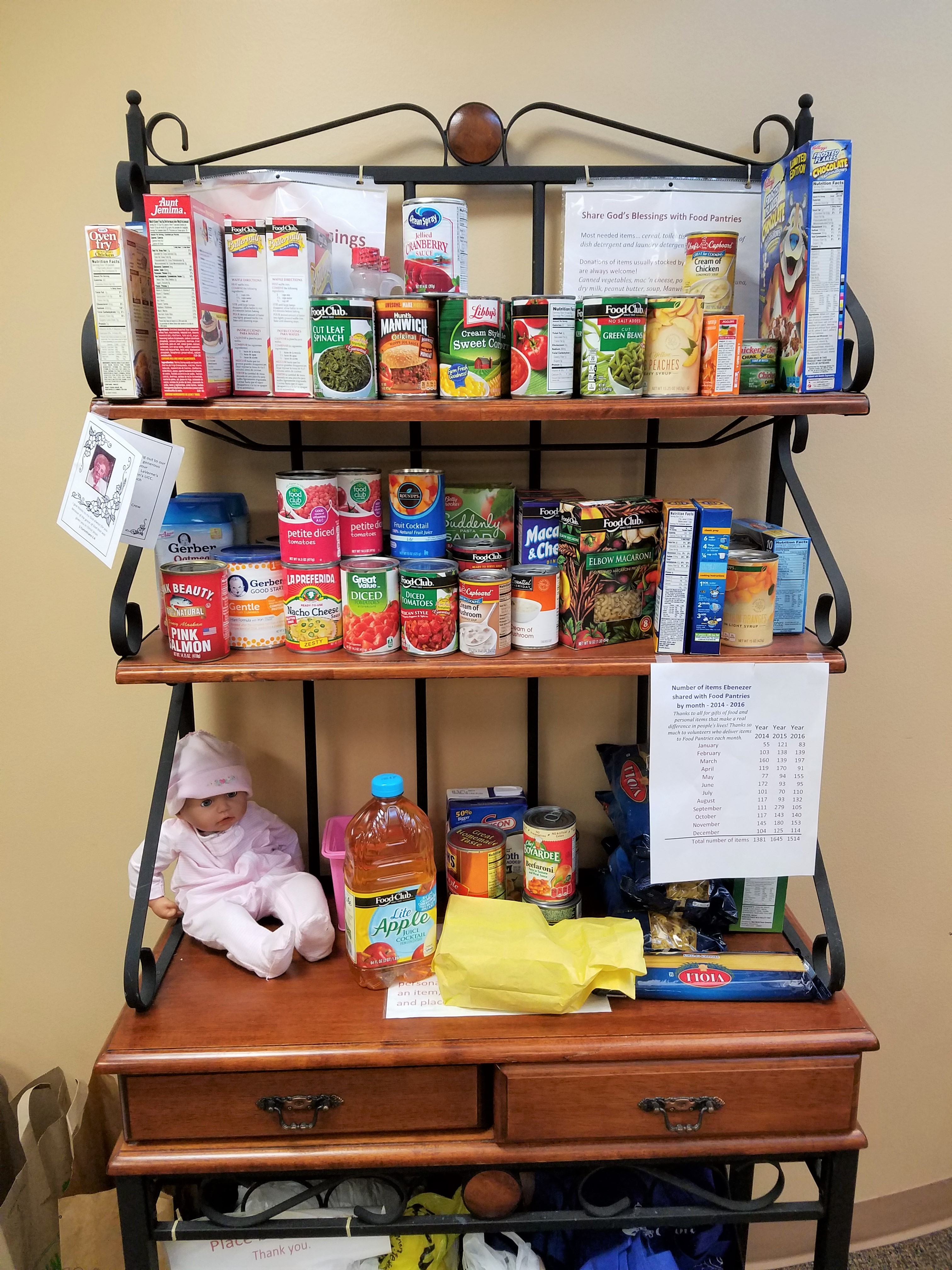 Food Pantry Donations
Recognizing the continuing need of struggling families in our community, Ebenezer's members and friends regularly donate non-perishable food items and toiletries.  Items are brought to church and set on our Food Pantry shelf.  Each month, a team of volunteers distributes the items to northside food pantries.
Jefferson/Ebenezer Partnership (JEP)
As each new school year approaches, Ebenezer shops for school supplies. Our partnership with Jefferson Elementary School in Sheboygan includes donating crayons, pencils, markers, notebooks, and other school supplies to the students. Coordinating with reading specialists and teachers, we purchase reading-level-appropriate books.  Volunteers have also gone to the classroom to read with students. This partnership was formed in recognition of our church's previous location which was across the street from Jefferson School.  JEP helps Ebenezer provide a continuing presence in our former neighborhood.
Quilts
Each child baptized at Ebenezer, receives a quilt as a gift from the congregation. The ECJ Circle meets once a month to create the baby quilts.  The group, which has been meeting for 70 years, also makes and donates twin-size patchwork quilts that are given to residents of the Salvation Army homeless shelter.  The residents are able to keep the quilts when they leave the shelter.
Prayer Shawls
Sunshine Stitchers knit, crochet, and sew prayer shawls, "throw blankets," and afghans that are given for comfort or celebration to members, friends, and others where there is a need.  The shawls and throws are dedicated during a church service with a prayer that they may provide God's presence to those who receive them.  Handmade prayer booklets are also enclosed with the gift.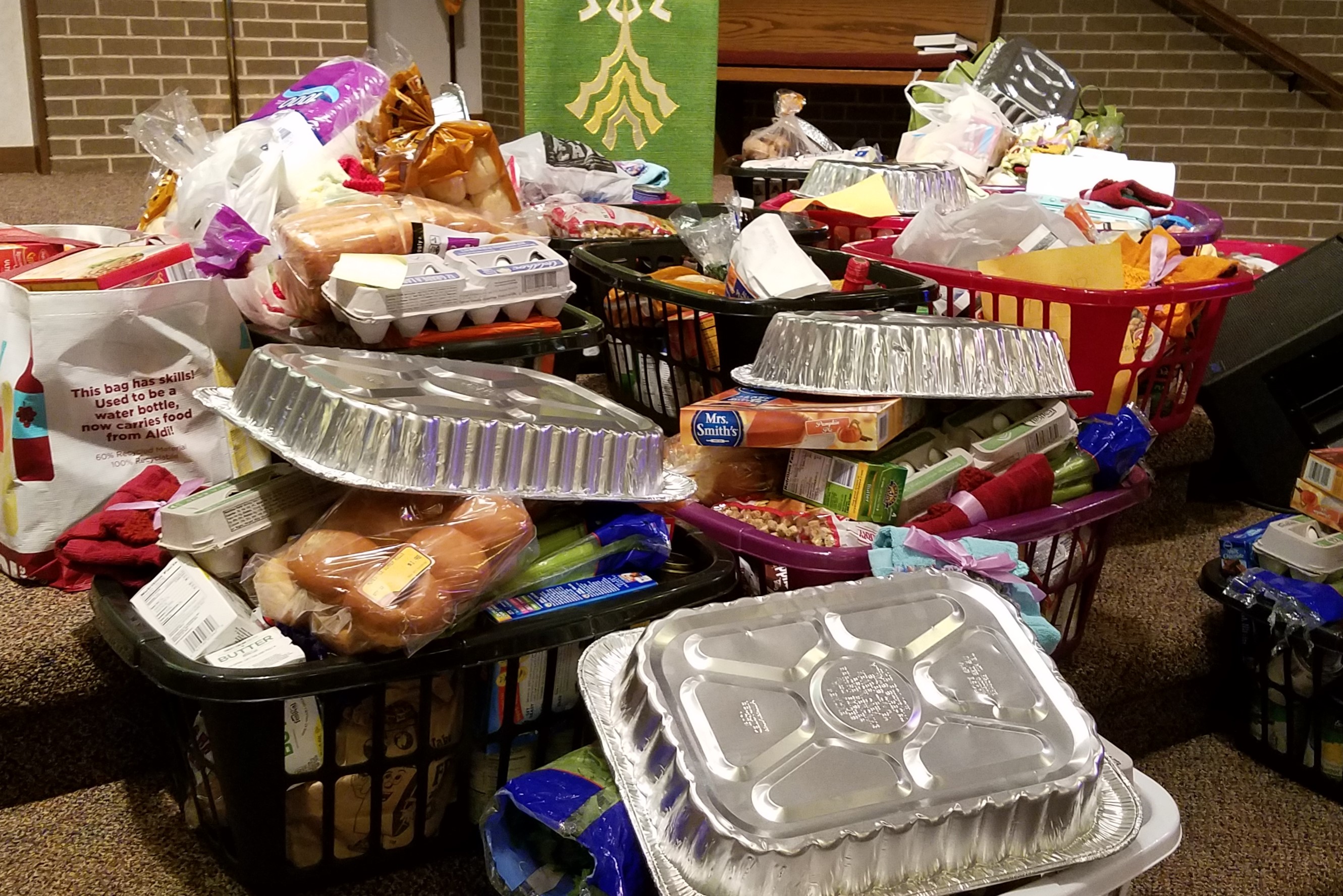 Other Ministries to the Community
Ebenezer seeks to be an active and visible Body of Christ, to make a difference in the lives of others as we show God's love in all the ways we can.
Additional ministries to our community include collections for Salvation Army, Safe Harbor, Bridgeway, and Coats for Kids.  Each Thanksgiving, working with Sheboygan County's Health and Human Services, we provide an average of 30 overflowing baskets of food to individuals and families in need.  Our youth participate in the Big Brothers/Big Sisters Bowling Tournament, Habitat for Humanity's Shantytown, and Christmas caroling at nursing homes.  Handmade greeting cards are created at Ebenezer and are available for purchase in our gathering area.  The cardmaking/scrapbooking group regularly welcomes friends and guests from the community to share in the fun and fellowship. Recognizing the importance of support for children during family crisis, we are a host site for Rainbow Kids and have several volunteer participants.
Ebenezer is a host site for other community groups, including Music for Tots, the Senior Foot-Care Clinic, and AA.