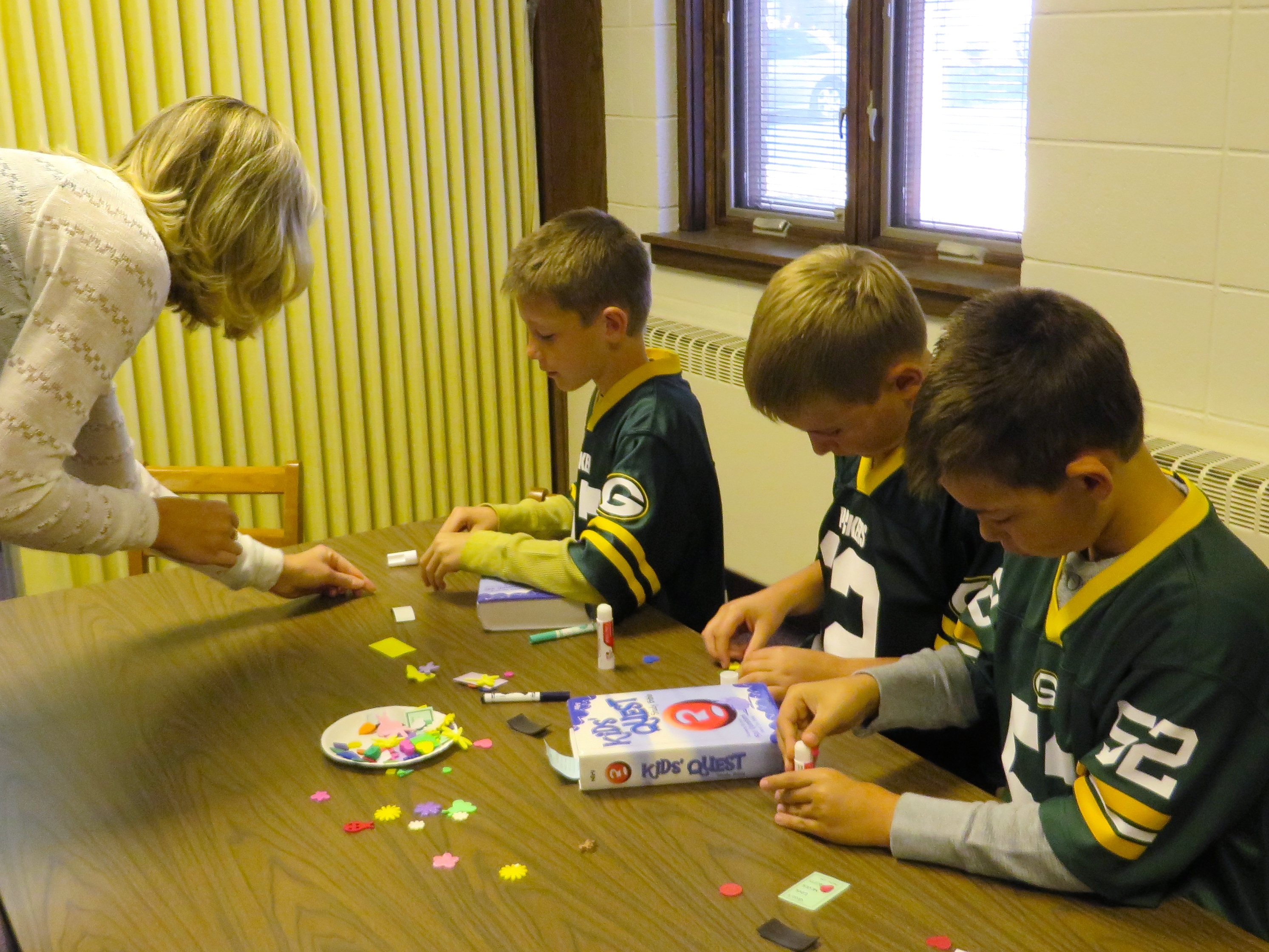 Educate Ministry
Ebenezer's Educate Ministry is built on the love of God in Jesus Christ and has been strengthened by the hands, hearts, minds, and faith of countless members. Building on that foundation, Ebenezer works to involve all in the teaching, learning, and discussion of God's word and its meaning for all of God's people in today's world.
For children, Ebenezer offers educational opportunities that make the stories of our faith meaningful, helping them understand that God is present in our lives today.  In the Workshop Rotation model (WRM) format for Sunday School, children study each story for four weeks in a variety of ways as they rotate through kid-friendly, multimedia workshops. Sunday School students also rehearse a variety of music each week and, several times during the year, sing during a church service.  Each summer, Vacation Bible School provides five evenings of high-energy learning of God's Word.  Starting with singing in the sanctuary, children then move through several workshops. A family meal is provided.
Youth programs include Confirmation, Jr. and Sr. High Sunday School classes, and Mission Trips.   During Confirmation, students dive deeper into the meaning of who God is, how God is present in our lives and the world, and how God invites us to Christian faith and discipleship. Students participate in Action Nights with mentors and instructors. Confirmation is a two-year program, generally begun in the 7th grade.
Jr. and Sr. High students meet Sunday mornings to discuss topics that encourage them to begin thinking "theologically", seeing God's active presence in their everyday lives.  Opportunities to learn through serving others are also provided.
Annual Mission Trips provide faith journeys for both senior youth and adults.  The trips – which have included South Dakota, Atlanta, Denver, Washington, D.C., North Carolina, the Appalachian Mountains, Rocky Mountain National Park, Minneapolis, and Baton Rouge –  provide opportunities to become immersed in the community and provide a Christ-like presence.
During Adult Bible Study on Wednesday mornings, participants read and discuss the scriptures for the following Sunday service using a stimulating study guide.
Additional Book Studies, Current Event Discussions, Intergenerational Workshops, and Movie Nights are periodically offered. Also, a library is located in the church lounge, and a youth library is located in our Sunday School hallway.